About Us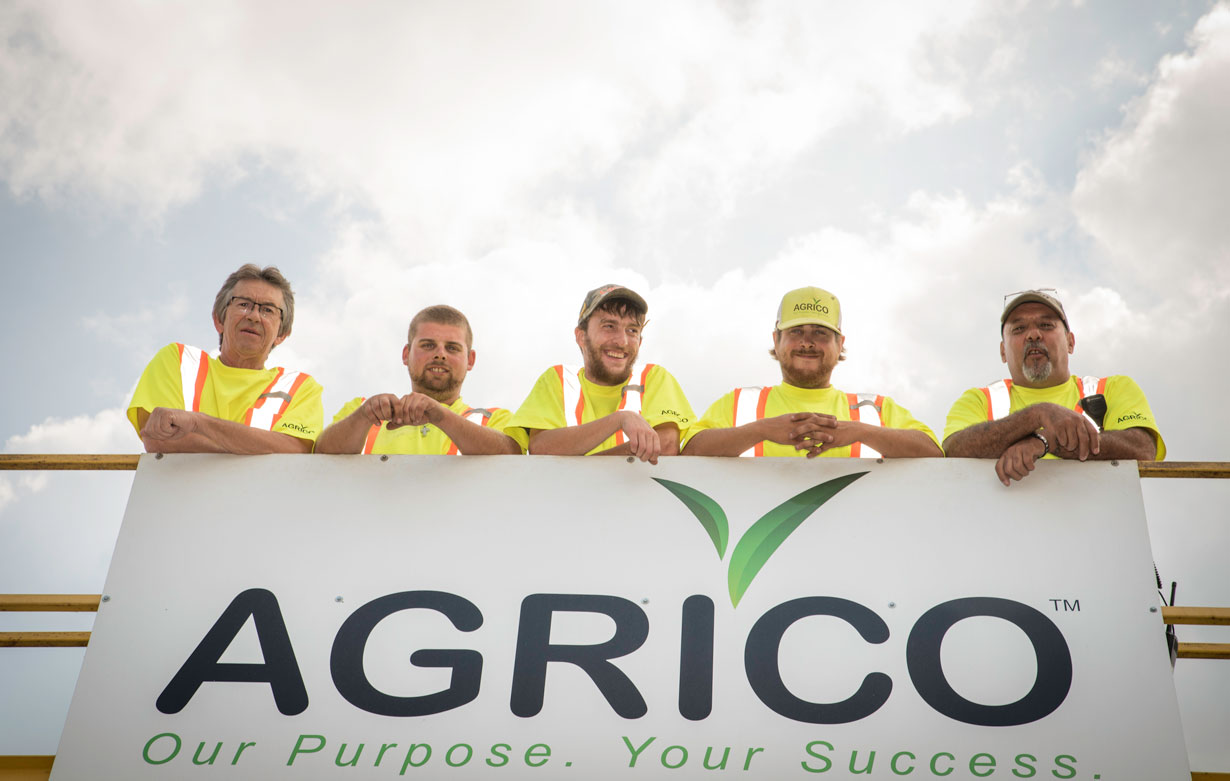 Agrico Canada L.P. is a Canadian wholesale distributor of crop input products: primarily dry and liquid fertilizers. We source premium products domestically and worldwide to meet the ever-growing needs of our agri-retail customers.
Our Vision
"We will become the most trusted business partner to the Agri-Retailers we serve."
---
It will happen because:
We deliver best-in-class fertilizer products & services

We work hard to build and foster meaningful, professional relationships

We understand the deepest needs and provide unique solutions that support the success of our customers

---
Values:
Respect
We believe that respect is the foundation for relationships and how we conduct business. At Agrico, we recognize and appreciate people's differences and work hard to build an environment that facilitates strong, meaningful relationships.
Integrity
We believe it is important to do what you say you'll do, when you say you'll do it, how you say you'll do it.
Commitment
We believe that our customers deserve our very best at all times. We will honour our commitments and be advocates for our customers' success.
Safety
We believe that the safety of our staff, customers, and environment are of utmost importance. We will seek out and implement best practices and find ways to eliminate any risk to our staff, customers, and the environment.
Responsible
We believe that environmental stewardship is a core responsibility. We will show respect to, and protect, our people and the environment from generation to generation.
Innovation
We believe that innovation inspires progress. We commit to pursuing and adapting to advancements for the benefit of our staff, customers, and the environment.
Professionalism
We believe our people will have an attitude and determination to act professional in all that we do.
---
Agrico Canada has a main office in Mississauga, Ontario, and a branch office on the outskirts of Winnipeg in Oak Bluff, Manitoba. Our offices provide support for a network of fertilizer storage terminals, strategically located across Canada from Québec to Saskatchewan.
Joint venture partnerships represent another key component of Agrico's business. Agrico has an active and proud association with numerous Agri-Retail businesses across Canada.
Agrico Canada is a division of Sollio Agriculture and La Coop fédérée.